Sometimes Luna Paint will fail to install. This is caused by something on the Extension's end and not something we can prevent.

To manually install Luna Paint, follow these steps:

1. Download the Luna Paint VS code extension by going to this link and then clicking "Download Extension" on the right side.


2. Next, open up VS Code. Either by opening your project, or opening it directly.

3. Go to the Extensions Tab on the left side.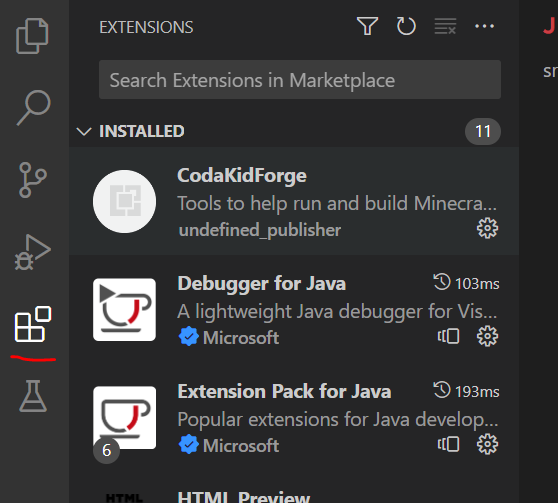 4. Click the three dots at the top of the Extensions Pane.


5. Click Install from VSIX...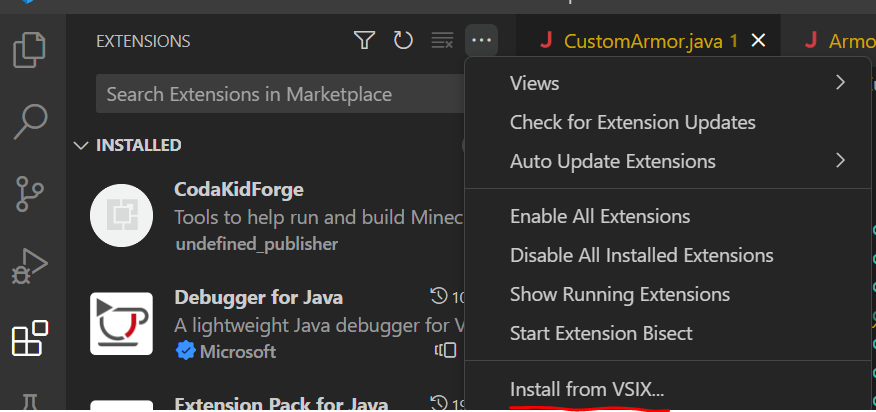 6. Find the Luna Paint VSIX in your downloads folder and then click Open.
7. It should install Luna and you should be all good to go!

If you are having trouble with this, reach out to CodaKid Support using the chat window in the lower right.