Sometimes Pinta opens Modify Setup while opening through the eclipse. This happens because the Pinta installer was selected instead of the Pinta program.
To eliminate this issue, follow the steps below: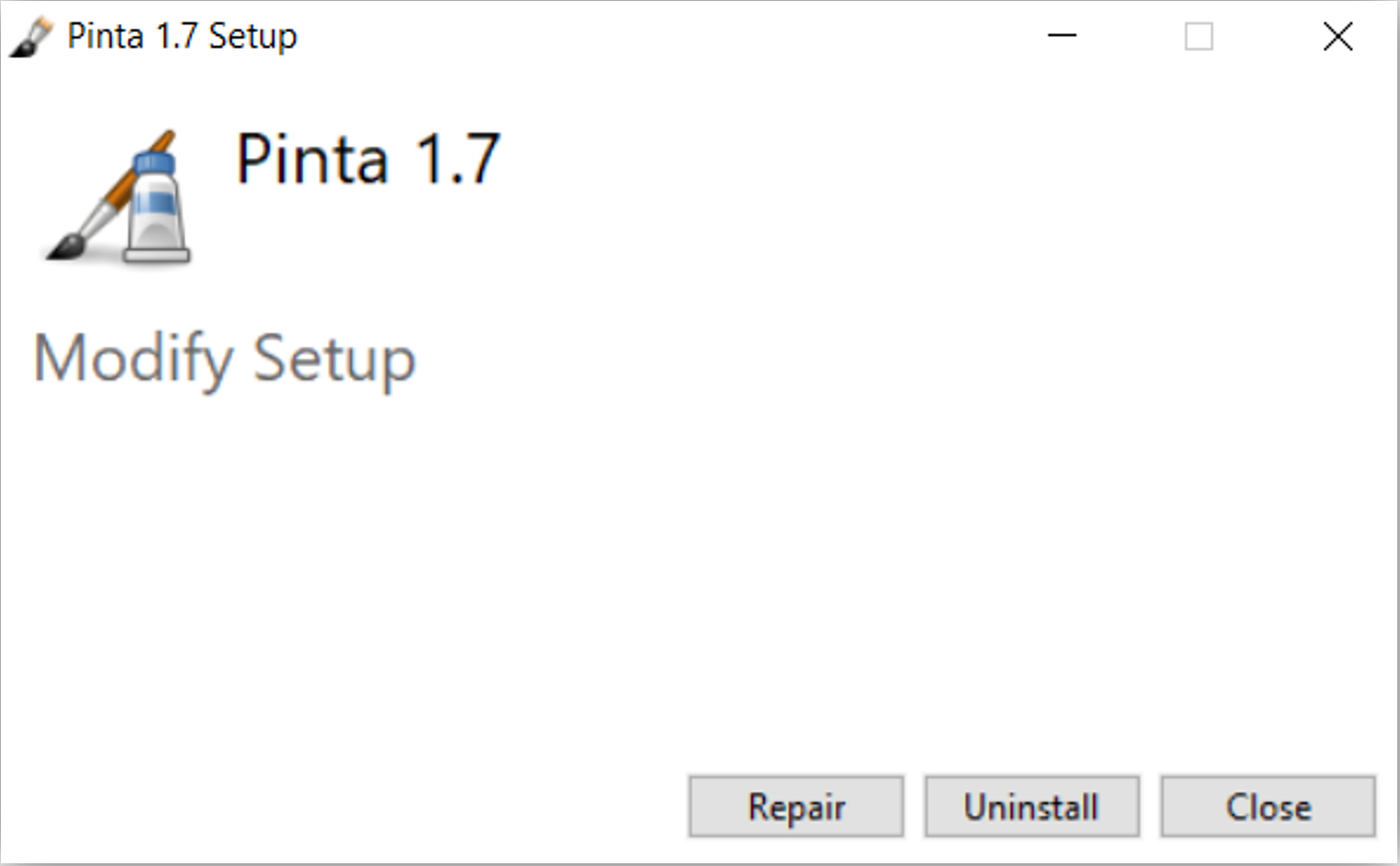 Click on External Programs and then click on the Browse button.

In file explorer copy the following path C:\Program Files (x86)\Pinta and then select Pinta and click on the open button.